Program Goals
What is the Japan Internship Program?
The goal of this program is twofold:
1. To give Japanese companies, in particular micro, small and medium sized enterprises (MSMEs), an opportunity to create new business and/or innovation with foreign people who has full of skills and knowledge through internship.
2. To give foreign people who live overseas and have full of skills and knowledge an opportunity to experience of working in a Japanese company, creating new business opportunities and learning cross-cultural communications, through internship.
Taking the effects of Covid-19 into account, the internship program will be held through on-line format.
For Companies: Why don't you broaden your perspectives by participating in the online internship program?
The online internship program offers you chances to deepen your understanding on project management in multi-cultural environment, create new business opportunities and bring inspiration and innovation for your future business.
For people from overseas: Why don't you experience working with a Japanese company from your home country through an online internship?
Through this program, you can take part in the process of creating Japanese company's business strategies (including overseas business strategies). You will be expected to play an active role to improve the project which you are going to be involved in. The experience you gain through this program would be an advantage in your future career development.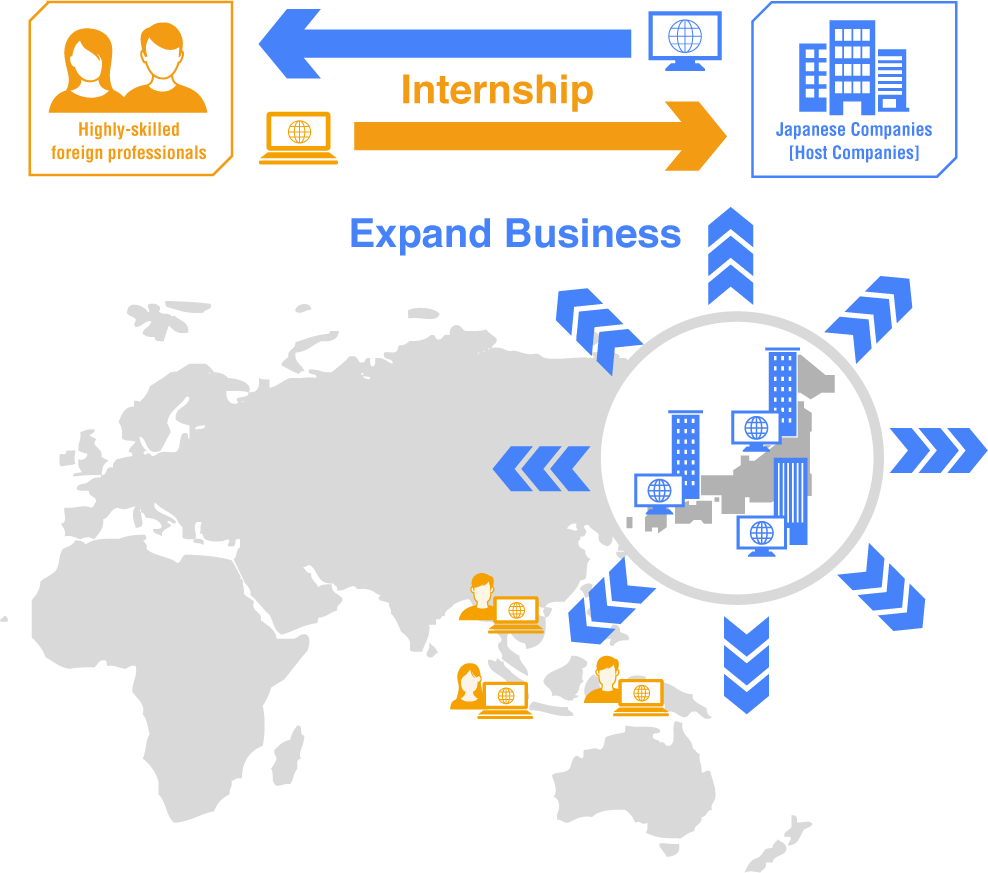 What is Online Internship?
Taking the effects of Covid-19 into account, the internship program will be held through on-line format. All participants are not required to visit Japan. Instead, they will work with the host companies through online. The program offers two courses:
Course A - Working in either of the designated workspace located in the 6 countries. Please see below for details.

Course B - Working in any place where you can focus on your duties, e.g. home, in either country on the OECD/DAC List except People's Republic of China. https://www.fisu.net/medias/fichiers/dac_list_oda_recipients_for_reporting_2021_flows.pdf

NEW CHALLENGE Under the remote work environment,

・Expansion of existing businesses and creation of new businesses.

・Realization of efficient job training, business management and smooth communication.

・Forming strong bonds between interns and the host companies.
For Course A, intern works remotely in either of the following designated satellite offices during internship period.

【The location of satellite office】
Cambodia ( Phnom Penh )
India ( Bangalore / Chennai / Delhi / Gurgaon )
Indonesia ( Bandung / Jakarta )
Malaysia ( Kuala Lumpur )
Thailand ( Bangkok )
Vietnam ( Da Nang / Hanoi / HCMC )
Example of intern's weekly activities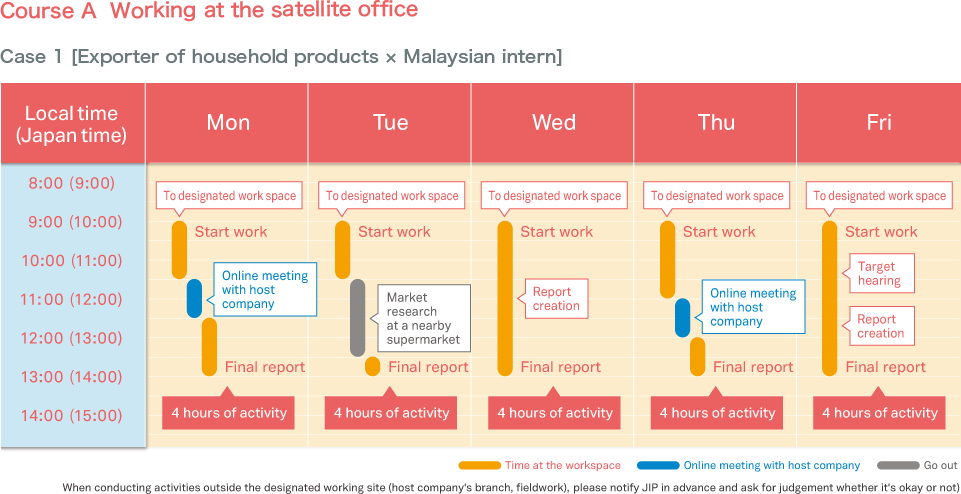 Program Framework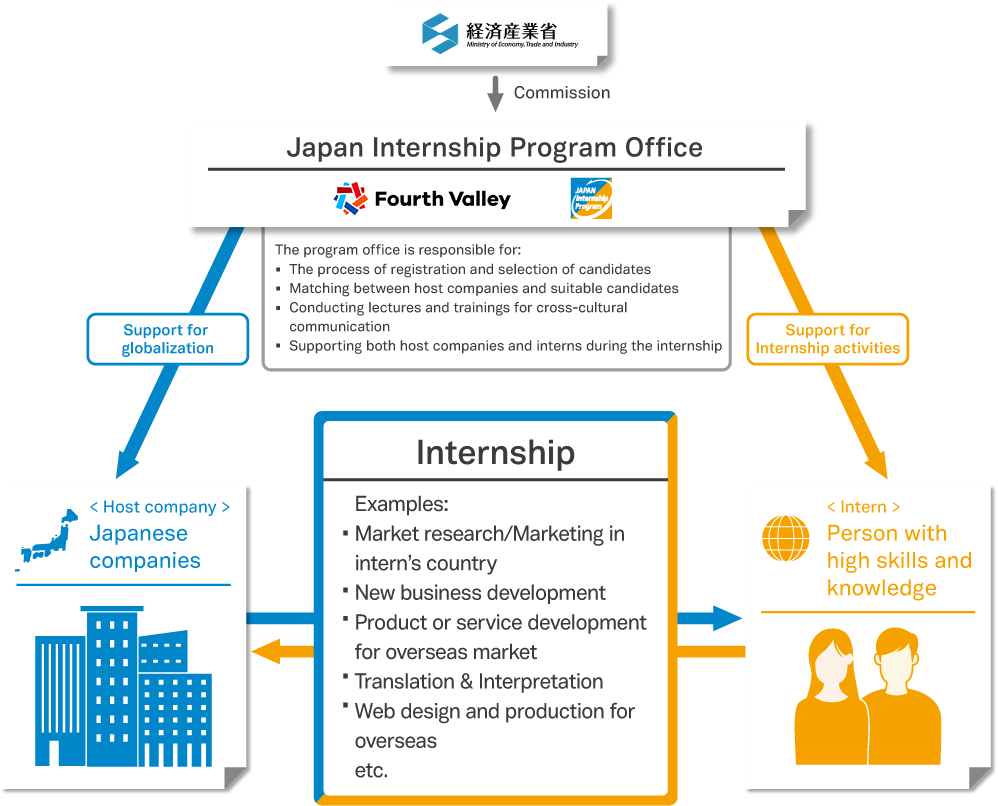 Confirm from here about the definition in this program of terms "Internship""Host company""Intern""Screening Committee".