Program Goals
What is the Japan Internship Program?
Although the number of Japanese companies expanding overseas business has increased in recent years due to the shrinkage of the domestic market, the shortage of "global talent" who is responsible for overseas development, especially for Small-and Medium-Sized Enterprises, has become a challenge.
 
Utilizing highly skilled foreign professionals, such as for participation in overseas expansion or creation of innovation from a new perspective, will contribute to strengthen competitiveness of Japanese companies. However it has not been sufficiently achieved, especially in Small-and-Medium-Sized companies, due to their lack of experience in working with foreign talent or the network.

Given that, we hope to achieve the following goals.
Knowledge building aimed at new developments and expansion of overseas business

Changing Mind through working with foreigners and experiencing cross-cultural communication

Constructing networks and developing in-house systems in conjunction with overseas universities aimed at securing Highly-skilled foreign professionals
Why not take up an internship and find a new career in Japan?
Your chance to find a new career in Japan! By participating in this internship, you can learn business strategies at Japanese company and acquire the skills and expertise from Japanese companies, and have trained as global leaders capable of working in Japan, in their home countries, and all over the world in the future.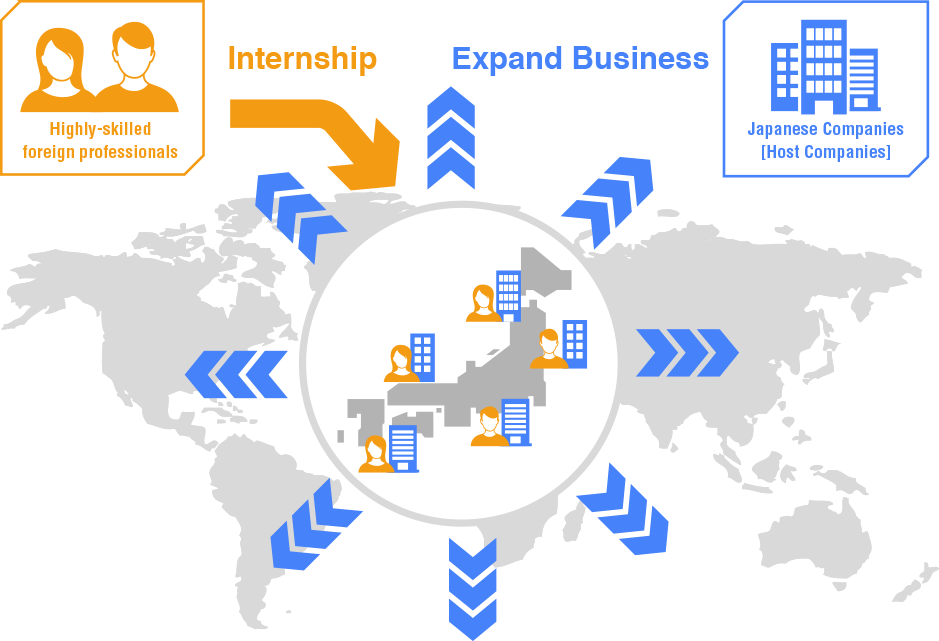 Program Framework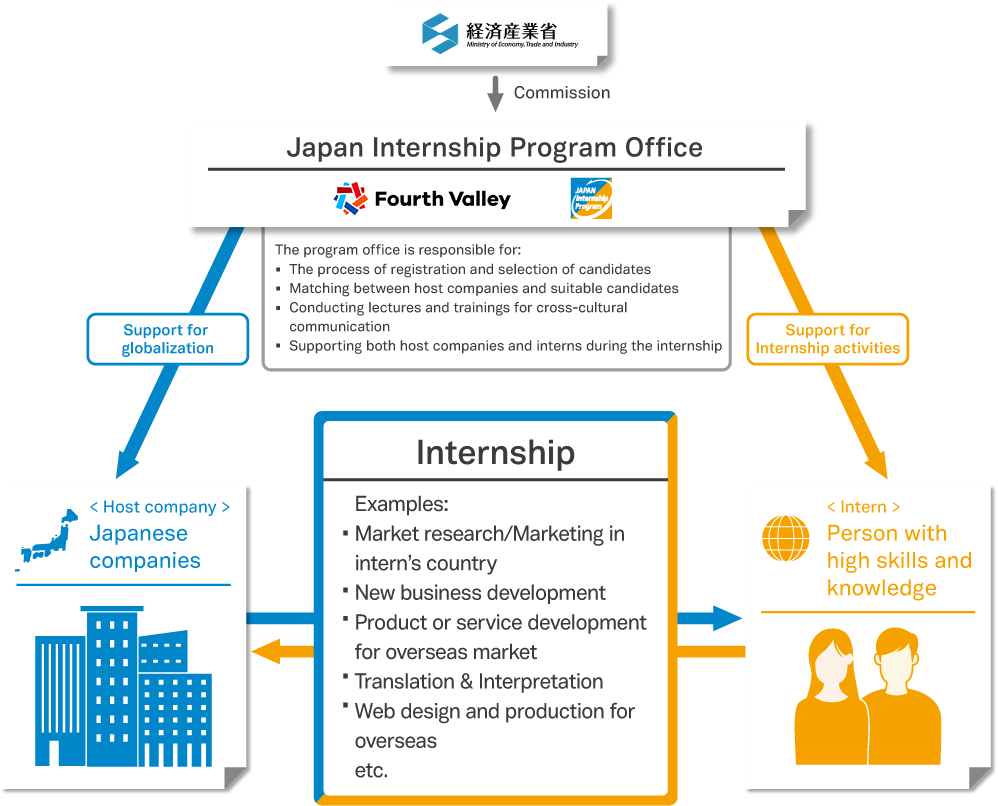 Confirm from here about the definition in this program of terms "Internship""Host company""Intern""Screening Committee".