2years after the internship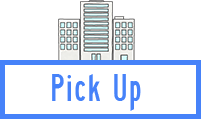 Cooperation with foreign human resources

Creation of brochures, preparation of the exhibition/interpretation, product appeal on SNS, and field experience (helping in making prototypes/cafe and field experience at the head office)

A company that makes and sells ice cream using raw materials produced in Kochi Prefecture with the concept of made in Tosa
Looking back on the internship, how many stars do you give for it? Also, what kind of activity would you like to do if you accept an intern again?
Satisfaction with activities at the time of the internship ★★★☆☆2.5/5.0
The program itself was perfect, however we couldn't take advantage of the opportunity. We behaved with modesty as we thought it would not be good to overly interfere with the intern and partially treated her as a customer, but she was the kind of person who would welcome interference. As she could speak some Japanese, we tried to talk to her using easy-to-understand Japanese, but sometimes she could not get it and I believe that she could not sufficiently reply in Japanese. We should have used English even if it is broken and had a lot of conversations with her. Because she was staying at my house, my feeling to take care of her in the company was strong and in the beginning, I could not leave her to those around me. Later, employees said to me that because I always kept my guard up, it was difficult for them to talk to her (lol). If we do it again, we would like to make responses as a team. I would like to regularly hold a business English class, so that all employees can be involved with the intern.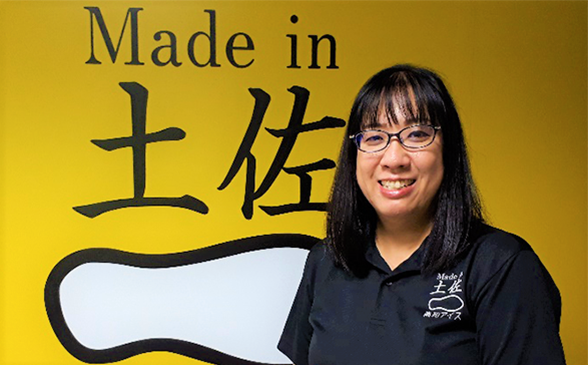 How did the internship affect you, your employees and organizations? And is it still going on?
The facts that we could understand from experiencing the difference in culture and think that, after all, language is important was significant. Because she was smart and could understand Japanese a little, this made us tend to feel relieved that she understood what we wanted to say, but I think there were some cases where things could not be communicated well. Some things are attributable to the differences in culture and linguistic nuances, so I thought I wanted to better understand different cultures and learn English. It had an impact on work and regular life. After the activities, I played a role in making a business trip to Thailand to run a booth at an overseas exhibition for the first time, and I now pick up foreign hitchhikers when I see them (lol). The impact in the company, ties with and interest in overseas countries have deepened through the acceptance of an intern. Because we took her out, employees could get on well with each other. Interactions with her still continue and we met her at the time of a business trip to Thailand and she has visited Kochi.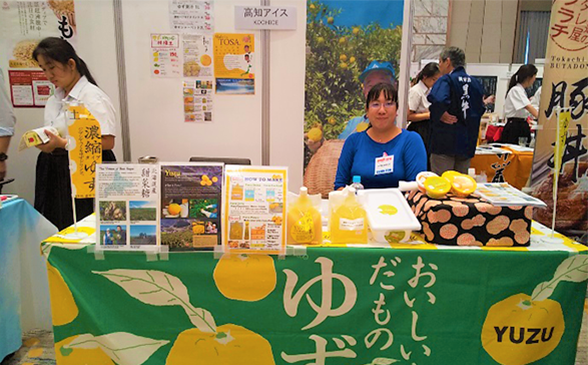 What would you like to do in the future by taking advantage of your internship experience?
We have been proceeding with the expansion of sales channels not only in Asia but also to various parts of Europe, such as Switzerland. Regulations of ingredients such as milk, etc. vary according to the country and some countries are stricter than Japan, so preparation of documents is complicated and we receive increased phone calls from overseas countries; therefore, the necessity of overseas response capabilities is increasingly high. We would like to actively conduct globalization in the company and employ human resources who can speak English as well as foreign human resources. In the beginning of development, we were particular about "Made in Kochi" (ingredients produced in Kochi) but because the name recognition of Kochi is not that high and it is difficult to sufficiently supply the ingredients of products popular in overseas countries only with those produced in Kochi, we are now thinking about a branding strategy to convey the attractiveness of "Made in Japan" without sticking to Kochi.
Please give some advice to companies participating in this program in the future.
Be sure to make thorough preparations prior to acceptance. This is it. Interns are incredibly talented, so they immediately complete half-baked tasks.Our intern was also excellent and instantly finished the tasks I asked of her. I was often having to puzzle over what to ask her next. To maximize the intern's ability, I think it is important to organize what you would like the intern to do in advance and properly relay this to him/her. Also, it would be better to build a system to be able to accept an intern with the cooperation of several people. In retrospect, the internship period passed by in a flash. At that time, we became delirious and did trial and error, but the memory that it was fun left the strongest impression. We could interact with other participating companies in interim training and have meetings to present results, and these are also happy memories. You would lose nothing by doing it!