2years after the internship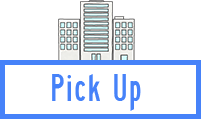 We wished to accept interns because we wanted to promote internationalization in the company and wanted to expand sales channels with the establishment of the Overseas Division

Expansion of the EC site and responses in explaining products to overseas customers

A sales and trading company for industrial equipment and factory furniture and fixtures. We make a wide range of responses such as sales and processing, design, and manufacturing of component parts.
Please tell us about your story since you hired an intern as an employee after the internship.
After the completion of the internship, An kept working as a part-time worker until graduating from a university and because he wished, we took the plunge and hired him. At the time of hiring, we expected that it would take time until we reach agreement on conditions but it went smoothly. I had an image that foreign nationals do not hold back in talking about wages and treatment but in his case, the aspect of being worthwhile seemed to weigh more than the conditions. Currently, An is working in the Overseas Division. Most of the products we handle compete with competitors. The number of manufacturers handled is 200 or more and the number of products is a few hundred thousand, and because the more knowledge on products you have, the more you can win trust from customers, I would like him to always have an awareness of information acquisition. An has the power of concentration and is a hard worker. Export procedures vary according to the product and while being in a situation where he has to understand customer requests in addition to studying the trading business and dangerous articles, he actively participates in study sessions in the company.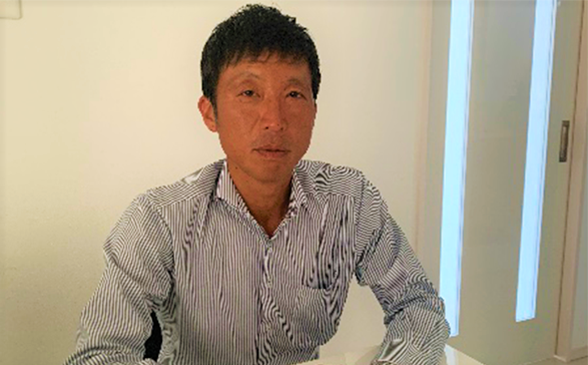 How did the internship affect you, your employees and organizations? And is it still going on?
The majority of employees had the awareness that foreign countries are distant from themselves, but while feeling that foreign nationals and Japanese are not totally different after accepting An, it seemed that they also felt that the histories and cultures were different and were able to see Japan objectively. Furthermore, the hurdle to communicate with a foreign national became lower and those studying a foreign language increased. Because of that experience, when we established a resident office in Vietnam in February 2019, a young employee came forward to be a resident officer. I would like him to do his best for about two years and after that, I would like another employee to go there. The Japanese manufacturing industry grows at a sluggish pace and I feel a sense of stagnation. There are many advantages about the industry and products in Japan, but I would like them to experience a free atmosphere in an emerging country and the possibility of doing business in a market that has room for growth. Employees who are interested in overseas development increased and the foundation to be able to work on new things is almost complete.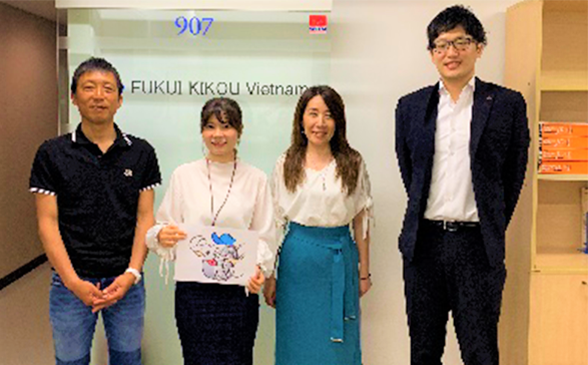 What would you like to do in the future by taking advantage of your internship experience?
The Overseas Division's sales are growing at a rate of 20% or higher annually. I would like the Overseas Division's sales to increase to more than 10% of the entire company in FY 2020 and achieve 20% within 3 years. Currently, we have a resident office in Ho Chi Minh but eventually, I would like to make it an overseas subsidiary and establish an office in Hanoi. An is from Hanoi and I would like him to be the responsible person in the Hanoi office. I told him that the standard for establishing an office in Hanoi is to increase sales in areas near Hanoi to twice as high as current sales, which seems to be his source of motivation. When I asked him about his ideal self in ten years in job interview, he said he wanted to build a house in Fukui and while being based there, he wanted to go all over the world. It was the first time for us to hire a foreign national in an office in Japan but An already proved that a foreign human resource's linguistic ability and capabilities and high level of awareness are equal to or higher than those of Japanese, so I would like to aggressively increase recruitment.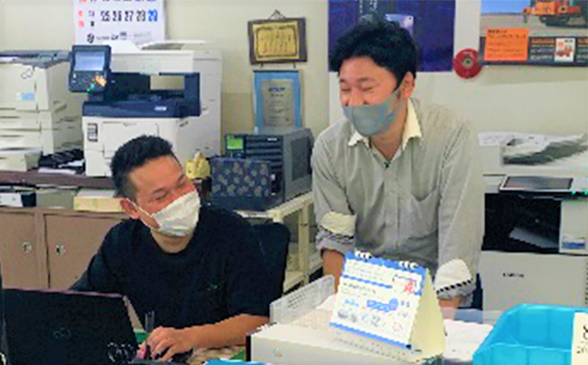 When I had work experience as an intern, I knew and was struck by the words of "Keikougyugo (better to be the leader of a small group than a subordinate in a large organization)" that is also a company philosophy. Everyone at the company was diligent and kind and I worked part time after the internship and hoped to work at Fukui Kikou because I wanted to make use of what I had learned there. Now, I am responding to customers in Vietnam and Europe as a member of the Overseas Division. I have an impression that Japanese companies are stricter about time than Vietnam, but I think that is an indication of a strong sense of responsibility and creates a really good environment. In addition, my seniors kindly teach things to me, so I can maintain a high level of motivation and proceed with my work. My goal is to increase sales first, so that a representative office in Hanoi can be established. Then I would like to be based in Fukui, Japan, go all over the world, and develop sales channels.