1 year after the internship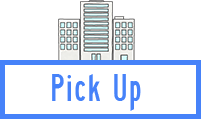 Water treatment status survey in Indonesia,Overseas market research,Raising employees' awareness of internationalization through interaction with global talent

Reported on water treatment status in Indonesia,visited some sewage treatment plants within Kofu city, made Sample collection and water quality analysis.Introduced Indonesian culture and cuisine, participated in local events (Children's Environmental Festa).

Maintenance and management of sewage treatment facilities in Yamanashi Prefecture, water quality measurement, analysis and investigation. Other environmental measurements such as septic tank management, agricultural and industrial wastewater, soil and air pollution. We have been running business since 1976 as an environmental conservation company deeply involved in lives of Yamanashi citizen. We made "SDGs Declaration" in 2020 and set five goals for environmental conservation around the world.
Please tell us about your story since you hired an intern as an employee after the internship.
We signed an employment contract with Ms. Pasha after the completion of her internship in fiscal year 2019, and received her residence permit in early July last year, but due to the effects of Covid-19, she was unable to enter Japan and finally came to Japan last October using the Residence Track scheme.I guess it was very difficult for her because she had to self-isolation for 14 days from the day of arrival in Japan due to corona disaster. Currently, she was assigned to the Environmental Department and is learning water quality analysis techniques.It might have been hard for her to get along with climate and lifestyle in Japan where is different from her home country, but she didn't seem to get homesickness by now. I guess her internship experience has been helpful to be adapted smoothly .During her stay as an intern, our staff took care of her daily life and she also got information from a neighborhood Indonesian where to buy halal food , so she got know-how to live in Japan.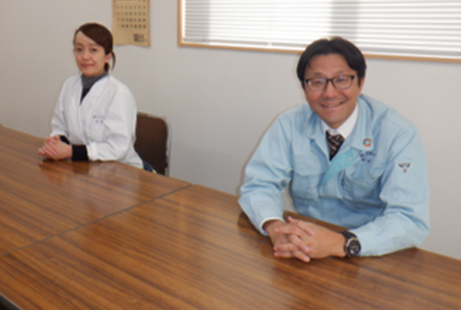 How did the internship affect you, your employees and organizations? And is it still going on?
The greatest change after accepting intern is employees' raising global awareness.Immediately after accepting the intern, we were unable to share some necessary information within the company such as the intern's national origin, considered matters, and internship activities, so it was a continuous process of trial and error.As an attempt to deepen our understanding of her home country, Ms. Pasha taught us Indonesian culture and cooked us Indonesian food.We had chances to experience Japanese culture (making soba noodles) and showed her sightseeing spots in the prefecture, which also gave us a chance to understand more about our country's culture.The intern's Japanese skill improved significantly compared to the beginning of internship, and we are able to communicate in Japanese without any difficulty.She didn't have so many chances to write Japanese during her internship regarding reading and writing.Since having worked as an employee here, she has been writing in Japanese as much as possible when negotiating with people outside the company. Her willingness to absorb new things inspires the Japanese employees.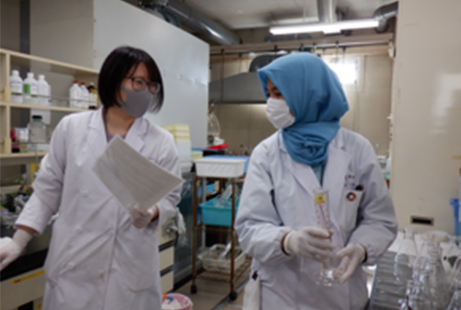 What would you like to do in the future by taking advantage of your internship experience?
We would like to continue accepting interns from various countries with a view to expanding our business overseas in the future. In this respect, I guess the internship experience helped us to build up the know-how of accepting highly-skilled foreign talent in our company. Although it was for a short period of time, we accepted a domestic student from Madagascar as an intern last year.We would like to continue accumulating knowledge and experience in accepting foreign people, while laying the foundation for internationalization internally and of the local community.Ms. Pasha is also fluent in English. We have never had an employee who is confident in English, so we expect Pasha to play an active role as a bridge to communicate with overseas business using English in the future.I believe that this program will become a valuable experience for any companies participating in overseas internships for the first time. I assure that you will surely find new encounters, discoveries, and learnings so I strongly encourage you to take on this challenge.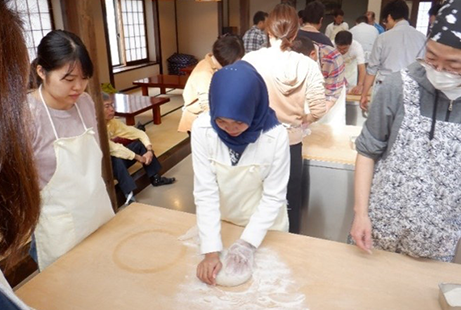 I have been fascinated by Japan since in my childhood and have been familiar with Japanese animation and TV.I am happy that I was able to conclude an employment contract with Meikyo after the internship because my aspiration to work in Japan were getting stronger by participating in this internship.Different from my home country, Indonesia, people in Japan are punctual at all times.I also respect Japanese people's meticulousness, business manners, the quality of Japan products, and the corporate value of "KAIZEN", which is to generate profits by continuous improvement.At Meikyo, I am very honored to be able to be assigned in research and analysis field, where I can make use of my specialized knowledge learned at university.My future goal is to increase my Japanese vocabulary and pass the first level of the Japanese Language Proficiency Test. In addition, I want to get a professional license that will be useful for the company and myself. In the future, when Meikyo expands to Indonesia and other countries, I would like to be a mediator for environmental conservation in both countries.