2years after the internship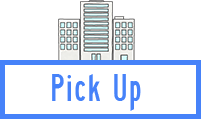 Being accustomed to working with foreign talents aimed at securing the highly-skilled foreign professionals.

Programming Inductions

Development and sales introductions of the information system and control system. Also, consulting about computers and the peripheral devices.
Please tell us about your story since you hired an intern as an employee after the internship.
He supports, Research and Development jobs, for the task received from a leading manufacturing institute as a full-time employee. Compared to product development, R&D requires a higher level of technology, and he had to work while studying new technical knowledge, which was a difficult task for him in an unfamiliar environment. This is his third year here, however he still seems to have difficulties in Japanese and to be struggling to communicate with the researchers in detailed Japanese. Although he has the skills to be able to work immediately, he is a little weak in basic knowledge, which I feel is a difference in education policy between Japan and other countries. However, he is at a higher level and more talented than the other new recruits I have ever seen. He is gradually improving his skill level and I believe he is accumulating the necessary knowledge.
How did the internship affect you, your employees and organizations? And is it still going on?
Owing to hosting interns in 2018 and 2019, I believe that employees are no longer prejudiced against foreign personnel. Also, the second acceptance was not as hectic as the first one, therefore I believe our acceptance system was gradually established. Although I have to use English in some situations such as exchanging e-mails with correspondents, I think my resistance to English has been disappeared through the twice internships and working with him as an employee. However, it is also true that there are still very few English speakers in our company, because of Phuc-san, we could communicate well with our second year's intern, Xiang-san. In-house globalization is progressing step by step, though, the preparation of English versions of contract-related documents is our challenge henceforth.
What would you like to do in the future by taking advantage of your internship experience?
We have hosted one intern from Vietnam on 2018 and another from Malaysia on 2019. Both of them were male and worked in the technical developing department in Tokyo Branch. However, they rarely had chances to be involved in other departments' employees, we would like to challenge hosting a female intern to progress in-house globalization more.
In addition, Phuc-san would like to return to his country and start his own business in the future. Therefore, when he returns to his home country we would like to ask him to take the work we have undertaken as an off-shore , or conversely, to introduce us to some local businesses. We would like to expand our business overseas.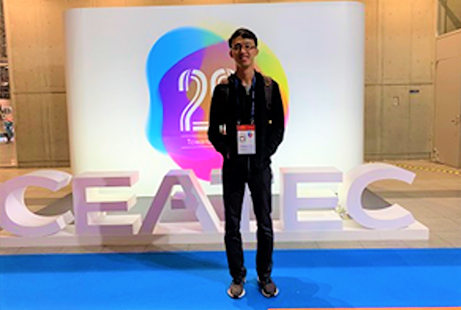 I have been thinking that I would like to work in Japan for a long time. After participating in the internship, I have joined SCI CORPORATION .ltd, my host company. Working in Japan was much more difficult than I had thought. In the beginning, I struggled not only with the language but also with the differences in many other aspects, but thanks to the support and advice from my colleagues, I was able to get used to the Japanese culture and lifestyle.
In terms of work, I was confused with Japanese business culture, such as "ho-ren-so", and the environment surrounded with colleagues having rich experience and expert knowledge. I felt my knowledge and work process those I have started from an amateur engineer were not sufficient. However, the continuous support from my colleagues made them improved. In the future, I would like to return to Vietnam and make the most of my experience in Japan.