2years after the internship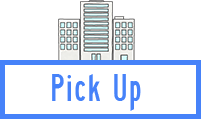 Internationalization in the company and raising the level of ICT technology

Promotion of site management methods using ICT technology

An engineering and construction company. We take the unique approach of recording and managing images of the construction conditions at the site.
Please tell us about your story since you hired an intern as an employee after the internship.
Abdul learns the basics of civil engineering at the site, particularly image analyses that are necessary for design, and is cooperating with us in new technology development. Our company has been selected as a consortium member of the Public/Private R&D Investment Strategic Expansion Program (PRISM)*1 since the previous fiscal year and we have asked him to be the main person in charge of eye-tracking research (technology to investigate "where people are looking at" in dangerous places such as construction sites, etc.). It seems that he has learned a lot of things through interaction with people from a cooperating company and university, and has gained confidence. Furthermore, we also asked him to gain experience in making presentations at the Japan Society of Civil Engineers and debrief sessions and in teaching about eye-tracking research as a seminar lecturer at Ritsumeikan University. These are to record the results of the past one year in a visible manner and we also have an intention to foster him as a researcher.
*1: An industry reform project by the country. Kani Construction Co., Ltd. has been selected as a company that promotes the productivity reform measures (introduction of IT/ICT) in the construction industry.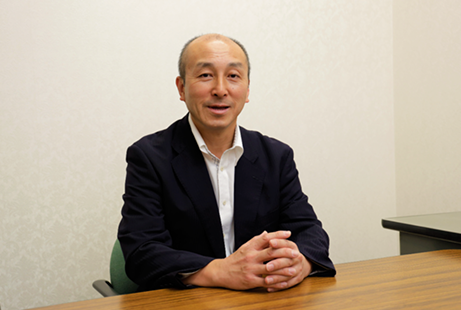 How did the internship affect you, your employees and organizations? And is it still going on?
By accepting two interns including Abdul in FY 2018, the entire company became younger and lively. We could accelerate our efforts on new technologies and thanks to them, insourcing such as 3D modeling from photographic measurements, eye-tracking research, drone operation, camera setting, etc. has been steadily progressing. We not only teach Japanese technology to them but build new technology together. I think their potential abilities and our needs are well matched. When we accepted an intern in FY 2019, we asked them to create a program for internship activities and proceeded with the program according to the plan. Their guidance to their junior intern was accurate and eventually, everyone hoped that they would join the company. I think our company has been able to establish a system to accept foreign human resources and gain know-how on education.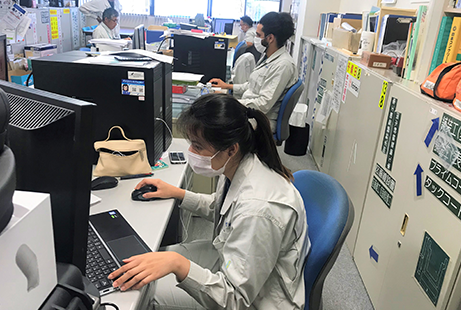 What would you like to do in the future by taking advantage of your internship experience?
We would like to proceed with raising the level of SMEs' technologies. It is difficult for an individual company to invest in ICT technology and then continue doing so. By cooperating with other companies and reducing the burden per company, it will be possible to continue doing so. Another issue is the globalization of the industry. Foreign human resources who know CAD and IT technology and are excellent at communication have a high level of adaptability and are the human resources that the construction industry needs, but the system where they can play an active role has not sufficiently improved and issues such as a language barrier, etc remain. If globalization of the entire industry progresses, places for foreign human resources, such as Abdul, to play an active role will expand and I think, as a result, attractiveness of the industry will increase. Specifically, if we can cooperate in building the support system for other companies in the same industry and educating foreign human resources, I believe these will lead to raising the level of the entire industry's technologies and vitalization. I would like to make an industry interesting where young peole can find hope.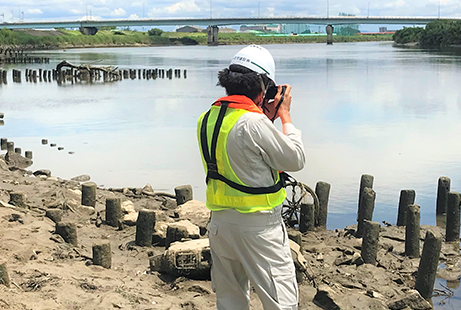 Japanese construction and engineering companies thoroughly pursue safety and quality, and among such companies, I think that Kani Construction Co., Ltd. is a good company as they are sensitive to leading-edge technologies, willing to invest in education for their employees, and know how to work as a team. They take good care of young employees and are willing to share knowledge and experience. The serious matter in living in Japan is that Japanese people are shy and sometimes I cannot read their intention. And the Japanese language. I went to a language school when I was an intern and became able to communicate in Japanese little by little. To proceed with overseas expansion, Japanese companies should be open to foreign cultures and employ diverse global human resources. In addition, when Japanese companies conduct overseas expansion or employ foreign human resources, they tend to have a base in Asia but personally, I think the potential of the African market is high.